Labs
To provide an experimental foundation for the theoretical concepts introduced in the lectures. The students are provided with the opportunity to verify some of the ideas for themselves provide opportunities and to learn procedural skills in a setting where they can observe, practice, explore, solve problems (whether scientific or artistic), and gain mastery through the use of disciplinary tools and techniques facilitated in different Labs like –
Science Labs [Chemistry , Biology, Physics] in which The students of middle and primary sections come to see the demonstrations given by the teachers under the proper supervision ,and the Students of senior . classes perform experiments on their own guided by the experienced teachers and lab assistants.They are able to visualize all practically which otherwise would have led to rote learning.
Chemistry Lab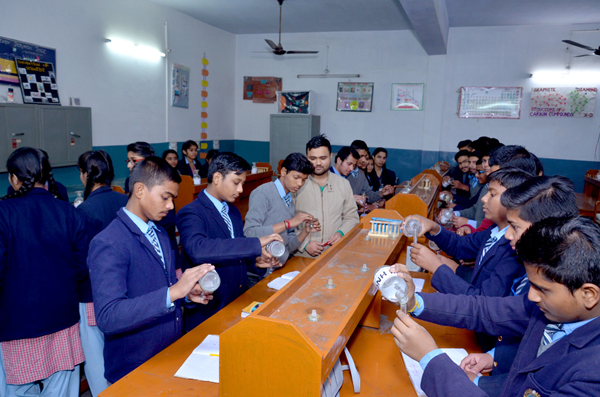 Physics Lab
Bio Lab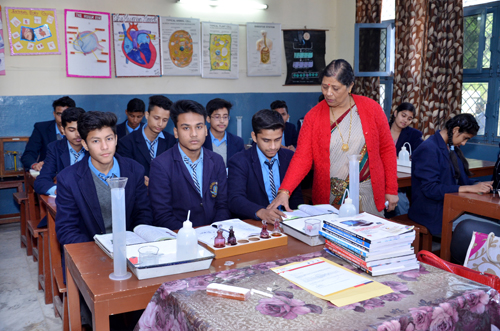 Computer Lab to catch up the rapidly growing technology. This is a fully equipped Computer Laboratory to cater the Primary, Middle Sec. and sr secondary Students. Comfortable sitting and working space make students learn smoothly.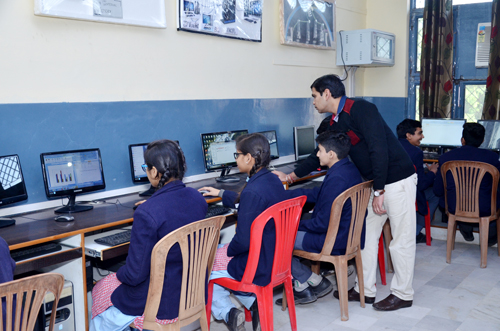 Home Science Lab We have a well equipped , well ventilated and well lit Home Science lab . The lab has all necessary kitchen utensils and appliances. . Cooking , stitching ,fabric painting ,flower arrangement, vegetable carving,tie and die ,sand work etc are included as a part of Home Science .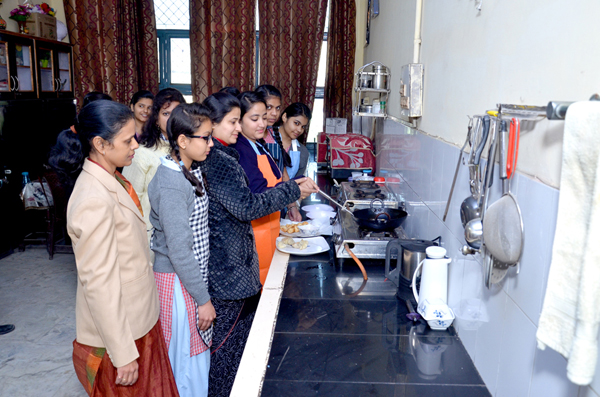 Fine Art Lab. Students work in various media like pencil sketch, painting, sculptures , pottery and textile dyeing. The Art exhibition is a testimony to their blossoming imagination as well as a critical and intensely personal record of themselves in relation to the world. In every child, it prompts a process of reflection and evaluation; encourages them to challenge their own creative and cultural expectations and boundaries.